COMPREHENSIVE FINANCING FOR VEHICLES AND EQUIPMENT
7.99%* Business Equipment Loans
Whether you're expanding your business or replacing outdated equipment, First Federal Bank offers competitive rates to get you the equipment you need.
Fill out the form below to learn how First Federal can assist with your business needs.

About First Federal Bank
First Federal Bank is a community based, mutual bank offering a full line of personal and business financial solutions, services and loans through full-service banking offices in Florida's Panhandle, North Central Florida, and coastal South Carolina.
First Federal's business lines all share the common thread of being passionately committed to helping our neighbors and local communities thrive. We offer a range of products and services aimed at giving our customers all the financial tools they need for easy personal and business banking.
"They listen to you, they learn about you, and they lead the way in developing financial solutions. If you are searching for a bank that fosters an authentic environment of service, your search is over with finding First Federal Bank. I look forward to moving other accounts to them and for you to stop by a local branch to meet their team, they can help!"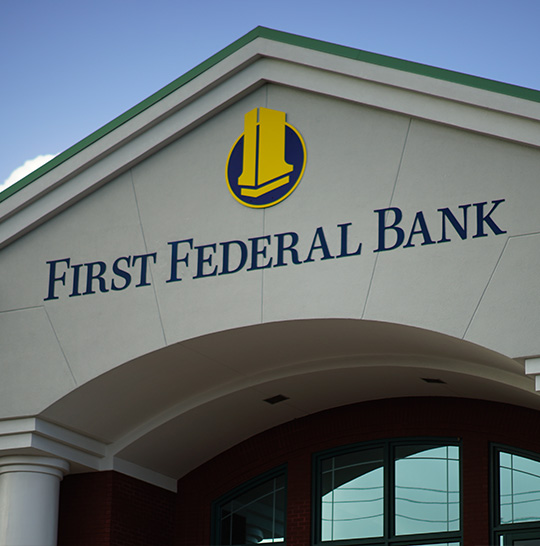 Ready to get started?
Let's talk and see how First Federal Bank can provide quality and tailored equipment financing expertise to help with your business.
I've been banking with First Federal for over 20 years now! With every year I am more and more satisfied with the bank and especially with all of the wonderful people who work there. They really do treat you like family and are always helpful and kind. Thank you First Federal for setting the standard for a community bank!
*7.99% available to those who qualify. Loan approval is subject to credit underwriting and approval. Loan available for up to and including $75,000, fixed interest rate for up to 60 months, fully amortizing with principal payments. Customer is responsible for closing costs. First Federal Bank business checking account and auto debit required.